As far as I'm concerned, this is one of the best days of the year.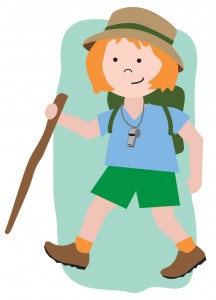 More daylight at the end of the day, plus the lengthening days overall means more time to get outdoors.
In celebration, I'm giving away 100 Certified Good Hiker Kits. To get one:
1. Share Good Hiker with friends: Like us on Facebook by clicking on the Like button in the upper left corner, the Share button upper right, or the Facebook tab on the toolbar below. While you're there, share a few words about GoodHiker with your friends!
2. Hop on over to the order page here and use the discount code "Daylight" to get your free Certified Good Hiker Kit.
3. (Optional, but appreciated!) Tweet this post using the Tweet button upper right.
Don't forget to change the batteries in your smoke alarms, too!
Thanks, and Happy Almost Spring!