Time to plan a hike!
The National Park Service announced two more free-admission days –August 14 and 15 — at the 146 parks that normally charge an entrance fee (nearly 250 others never charge a fee). Rocky Mountain National Park, my "home" park, which usually charges $20 per automobile for a seven-day pass, is included.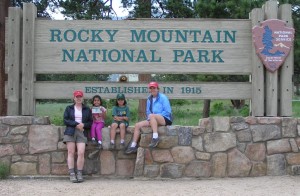 In addition, many of the park concessioners will be offering their own deals during the freebie days.
Here's a state-by-state list of the parks that will be free on August 14-15. The National Park Service also has a nice page where you can search for a park anytime, by name, location, activity or topic.